You Don't Need Technical Know-How to Profit From NFTs
I have created a mini-me.
A Junior Jeff.
A petite, brunette, Russian-Ukrainian girl with a burgeoning addiction to NFTs.
She is my wife, Yulia. And I found her the other day, curled up on the couch, laptop on her lap, scrolling a website where NFTs trade on the secondary market. She was doing research on an NFT she owns and that she wants to sell.
"There's someone that has one like mine, but mine has one rarer trait. I think it's worth more," she told me.
I shook my head, laughed, and walked away.
"What?" she asked in that questioning tone when someone already knows the answer.
I didn't answer.
"It's your fault," she called out as I walked down the stairs toward the kitchen.
She's not wrong. It is my fault. Because of the profits my wife has seen me collect by trading NFTs in recent months, she wanted in. And, well, I had to teach her…
But let's back up because I know not everyone is up to speed on this whole NFT shebang that has colored the social and corporate zeitgeist over the last year or so. These NFTs, or non-fungible tokens, are unique forms of cryptocurrency that started off as pieces of digital art, but which have morphed into assets with real utility.
My son, for instance, is now working for an L.A. musician who is using NFTs to fund his career, and is sharing that career with NFT owners who stand to make a profit as his career blossoms.
Elsewhere, a business I know has used NFTs to fund its R&D campaign, with profits from the end-product heading partially to NFT owners.
Now, frankly, Yulia isn't clued in to all of that.
I mean, it's not like she wouldn't understand it. The woman has a Ph.D. and is illegally smart.
But she got into NFTs because she saw the same kind of profit opportunity I saw…the chance to invest a relatively small sum of money into NFT projects with big demand, and to either pack them away for their future growth, or to turn around and flip them fairly quickly for a nice (sometimes insane) gain in a few minutes, a few hours, or a few days.
Recently, I involved her in the minting process (the initial launch) for a project called Yaku. She paid about $140 for her Yaku avatar NFT. She turned around and sold it for $275. It was her first trade ever.
You should'a seen the smile on her face.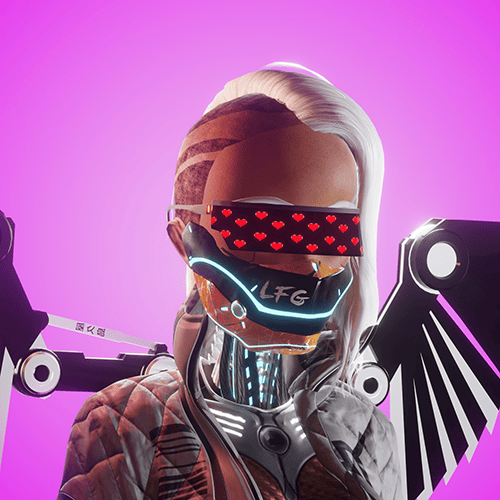 With her proceeds, she bought an NFT project called Atadia—which she'd heard me talking about in video calls with friends—and turned a $220 investment into $560 in a day. Again, all smiles.
Just recently, I landed her a whitelist spot (guarantee early access to buy) for a high-profile project I mentioned yesterday called Trippin' Apes, a collection of psychedelic simians looking to build a brand of some sort.
She was lucky and minted a skeleton-body ape. In the NFT space, skeletons—called "skellies"—are hugely in demand. When I told her that, she grinned like she'd won the lottery.
That's the NFT I saw her researching the other day.
On mint day, she paid 3 Solana (the cryptocurrency in which the NFT was priced) or the equivalent of about $150. Skellies were instantly trading at more than 150 Solana, or more than $7,500, on the secondary market. She didn't sell—uncertain if she might want to hold this for a while as the project grows and matures.
She'd heard the stories of Bored Ape Yacht Club over on the Ethereum network. Apes that were minted for a few hundred bucks have soared to hundreds of thousands of dollars or more.
She's not expecting that. But she is thinking she might get $10,000 or more ultimately.
I'm certainly not going to dissuade her thinking. She might very well be right, given all that's taking shape today in the NFT space.
And why did I share all of this?
I guess because I want you to know how easy it is for beginners to step into the world of NFTs and find success. Yes, Yulia had me guiding her. But you can have me guiding you too.
See, I'm getting ready to host an online NFT Masterclass aimed at teaching people just like Yulia—those with zero experience in crypto—how to navigate this crazy new world, and how to take advantage of all the wealth opportunities flowing through it right now.
Even if you haven't a clue what a "browser wallet" is, or you don't know the first thing about trading any kind of crypto, this masterclass is designed for you.
I'm assuming everyone coming into the class knows nothing about NFTs. Over the course of 11 lessons and several hours, I take you through everything you need to know to trade NFTs and to be successful in turning a profit.
Basically, it's a masterclass teaching you how to be a mini-me.
A Junior Jeff.
Or, well, a Yulia, who started literally at square one, and now owns a Skelly Trippin' Ape currently worth thousands of dollars and which one day might be worth 10x that…or more.