Welcome to your Weekly Digest!
First up…we're headed to Miami.
Since the beginning of this year, the trendy, "fun-in-the-sun" hotspot has been making big waves in the cryptocurrency world.
The city's mayor, Francis Suarez, is a major crypto advocate and has dreams of refashioning Miami as a blockchain technology hub. Basically, he's hoping to attract enough crypto firms to marry the technological innovation of Silicon Valley with the financial muscle of Manhattan. Seems like a pretty savvy strategy to me.
To accomplish this, Suarez has unveiled a series of eye-catching policy proposals. These include: paying Miami city workers in bitcoin; accepting tax payments from residents in bitcoin; and investing some municipal funds in bitcoin. (The city has also sold the naming rights to the Miami Heat NBA's arena to the FTX cryptocurrency exchange.)
The mayor is a smart guy. If you want your cryptocurrency proposals to make headlines in the mainstream media, you need one word in the title: bitcoin.
To much of the world, bitcoin = crypto.
But the city of Miami is also exploring a far more significant crypto project than accepting tax payments in bitcoin. (And seriously, who in their right mind would pay their tax in bitcoin? Why would you hand over an asset you know is going to increase in value, when you can just use dollars?)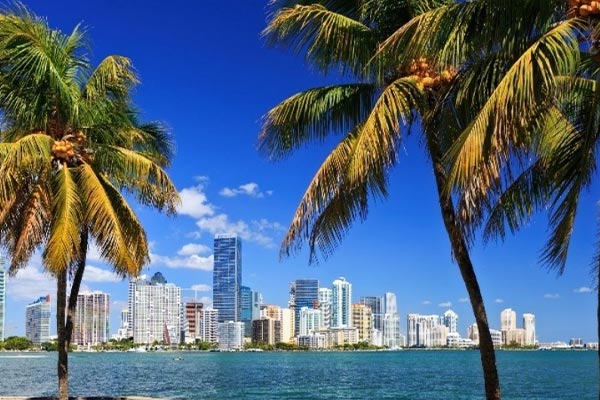 As we speak, the city is working with leading developers of Ethereum—including Vitalik Buterin, founder of the world's No. 2 crypto—to put municipal services on the blockchain.
Blockchain is the technology behind all cryptos. It's a digital ledger that is distributed across the entire network of computer systems on the blockchain. Because it is decentralized, it basically cannot be destroyed or corrupted. It's a fundamentally new way of storing information.
Miami wants to be the first American city to tap into this. Instead of storing its tax, property, or other records in a single location that hackers can attack or hurricanes can destroy, it hopes to move all this info to the blockchain.
Of course, to move the data to the blockchain, Miami would have to buy the Ethereum cryptocurrency. That's how you gain access to its blockchain. And that would lead to a big spike in Ethereum prices.
Whether Miami pushes ahead with this specific project or not, this is the future.
Sooner or later, city records—basically all records across the public and private sectors, in fact—will end up on the blockchain. And Ethereum will power much of this transformation. (Bitcoin, as the first blockchain, is too slow for this; Ethereum is not.)
That's why I'm even more bullish on Ethereum than bitcoin. I expect it to see massive growth in the months and years ahead, and I recommend everyone have exposure to it in their portfolios.
***
You might have read recently about the global shortage of computer chips. Well, it might ruin your summer holiday…
There are several reasons for the current global shortage of these crucial components, including factory shutdowns due to COVID; the trade war with China; and a big surge in demand as people in lockdowns bought laptops to work from home, gaming PCs to pass the time, and, like me, high-powered graphics cards to build crypto-mining rigs.
The shortage could well drag into 2022. And one of the industries most affected is cars.
Chips are essential components in modern cars. This means the chip shortage is having a big impact on vehicle production, and major manufacturers are already ringing alarm bells about their 2021 revenues.
A knock-on effect of this is that rental car companies can't get new vehicles.
Rental car companies got rid of hundreds of thousands of their cars during the earlier days of the pandemic, anticipating that demand would collapse. Now, they're finding it difficult to get new vehicles to replace the ones they sold.
As a result, prices of rental cars are out of control in popular vacation spots. And that's when the cars are available at all.
All of which means if you're planning a summer vacation in the U.S. this year, and a rental car is part of your plan, check vehicle availability before booking your flights or hotels.
Accommodation and flights will likely be far easier to find than a rental car.
And of course, on the other side of this equation, if you own a car and live in a popular tourist spot, it might be time to register on one of the big Airbnb-style, rent-out-your-car sites, like Turo or Getaround.
You might make some serious money this summer… 

*** 
Finally, an update on yesterday's missive about stock photography. 
If you recall my Saturday column, I outlined my plan to get back into stock photography by uploading more photos to micro-stock sites.
This, to me, is one of the most fun and accessible ways you can start earning some passive income. I have a lifelong passion for photography, but have always been a little too busy to build up my online stock portfolio. This year, though, I'm determined to correct this.
Yesterday, I challenged any readers who are also shutterbugs to join me. I've already gotten started. I recently submitted the two photos below, from a recent trip to Istanbul, to a micro-stock site. And I plan to add lots more once I return from my trip to Russia, which begins tomorrow.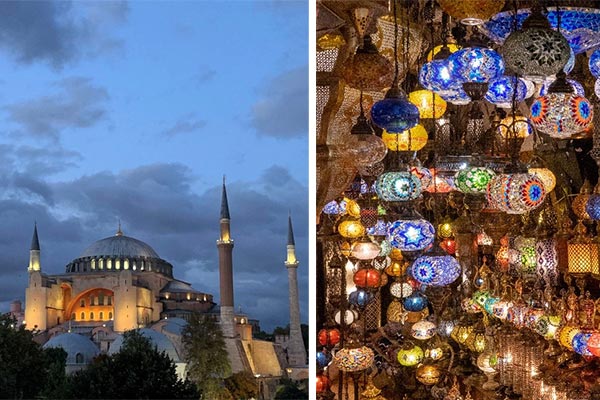 If this kind of online income sounds exciting to you, then I encourage you to check out the stock photography program, Point, Shoot, And Profit: Turn Your Photos Into Cash, from my colleagues at Great Escape Publishing.
I've previously reviewed the program myself and I can tell you it's really informative and comprehensive. Definitely the right place to start if you want to build a passive income by selling your photos online. (Check out the program here.)
That brings me to the conclusion of this edition of our Weekly Digest. As always, if you have any feedback or questions, send me an email anytime at jopdyke@globalintelligenceletter.com.
Enjoy your Sunday!