I Turned $200 Into $12K Thanks to "Free" Crypto Assets.
I knew exactly what I wanted to write as I situated myself into an Air Canada flight to Toronto, the layover destination for my onward journey to Cancún.
What I wanted to write was: It doesn't get any crazier than this!
There were two reasons this particular thought was floating about my noggin'.
First off, how fantastically crazy/amazing my life is.
I mean, I'm off to meet with Ronan McMahon, the overseas real estate expert behind Real Estate Trend Alert, and spend a week or so exploring the Riviera Maya.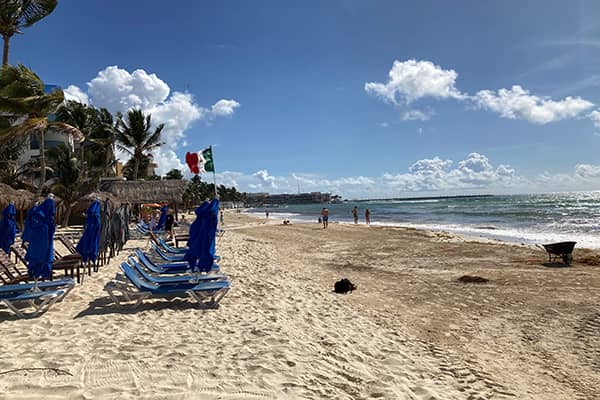 Ronan has identified the Riviera Maya as one of the world's hottest destinations for real estate investment, tourism, and long-term remote working (or the so-called Zoom Boom). I've visited before, but it's been a while. And I can't wait to see how it's changed and what Ronan's uncovered.
I'll be sharing my findings here in Field Notes. So, stay tuned over the coming week from some jealousy-inducing shots of glorious white-sand beaches and delectable ceviche, as well as my insights on the Riviera Maya.
Then there's the second reason "craziness" was dominating my thoughts…something that happened just a few days ago in the NFT space.
If you've been reading these dispatches for longer than a minute, you'll know I've been funneling a lot of wealth—and a huge amount of time—into these unique forms of crypto more formally called non-fungible tokens.
NFTs are one-of-a-kind cryptos that gained fame as digital art but which over the last year have morphed into assets that provide all sorts of products and services—from online gaming to tech investing to passive-income opportunities.
Finding the right words to describe how the NFT space is generating big wealth is quite the challenge. Some of it, frankly, is unfathomable to those who are accustomed to stock and bond markets, and who grew up learning that "nothing in life is free."
And yet, this latest NFT craziness…
Five or six weeks ago, I bought into a new NFT project called Cets on Creck (it's a purposeful misspelling of Cats on Crack, since drug references are generally frowned upon on social media, where a great deal of the NFT culture exists).
I suspected Cets would do OK. Marijuana business-related NFTs are hugely popular, so I figured this inner-city, urban-themed NFT tied to a new clothing brand and other merchandise would probably fare well enough.
I minted it—that is, I was one of the original people to buy into it—for about $200, or 2 Solana, the cryptocurrency it's priced in.
And Cets did OK, as I expected.
It initially fell in price to about 1.2 Solana, but then rallied to a solid floor price in the 6 to 8 Solana range—a very respectable 3x to 4x return inside a week.
And then the crazy train came to town.
Cets quickly gained a cult-like following. Buyers liked the art. This is my tiger Cet: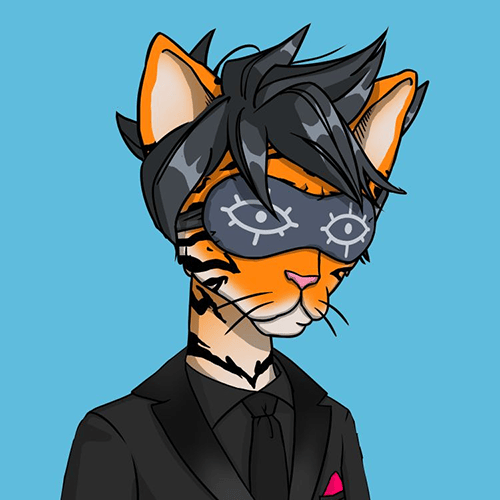 Buyers also liked the roadmap highlighting the business behind the NFT. And they loved the founder/artist, only known as Peblo.
Suddenly, Cets blew up. They started popping up all over social media. Twitter users began changing their profile picture to their Cet.
And the price started to run toward 20 Solana.
Then 50.
Then 70.
Just last week, Peblo sent to every crypto wallet that owns a Cet, a cartoon drawing of a carton of milk. Rumor has it the milk will be used in a digital process of morphing a Cet into a rarer, mutant Cet.
The milk NFT landed in wallets for free, yet they sell in secondary markets for about 17 Solana—$1,700.
Money for nothing, as Dire Straits once sang.
Cets themselves, meanwhile, have climbed to 90 as I write this. Meaning that along with the free milk, my $200 investment has exploded past $10,000 in a few weeks.
I have not sold my Cet. I expect it will more than double from here. Maybe even triple. So, I'm holding for bigger gains.
And here's the thing: Cets is not even the most insane gain I've made in the NFT space of late.
I came across a very small, art-based NFT project called Gen Zen, from an up-and-coming digital artist who was minting 111 NFTs to give away for free as his Collection #1.
"For free"—remember that.
I read his plan and I liked it: Own an NFT in Collection #1 and you're automatically whitelisted for all his future collections, including an upcoming Collection #2, which buyers will have to pay for. (Whitelists mean you are guaranteed an opportunity to mint without having to fight it out with tens of thousands of wannabe buyers in the public market. Basically, it's like getting into a stock on Wall Street in the initial public offering.)
Moreover, own an NFT in Collections #1 and #2, and you share in 33.3% of all his revenue going forward. I liked that and I suspected others would, too.
Well, his free collection minted amid a flurry of hype and demand. It was supposed to be a leisurely mint over 24 hours. But the lucky 111 were so eager, they minted out all of them very quickly. Here's mine, titled the "Naughty King:"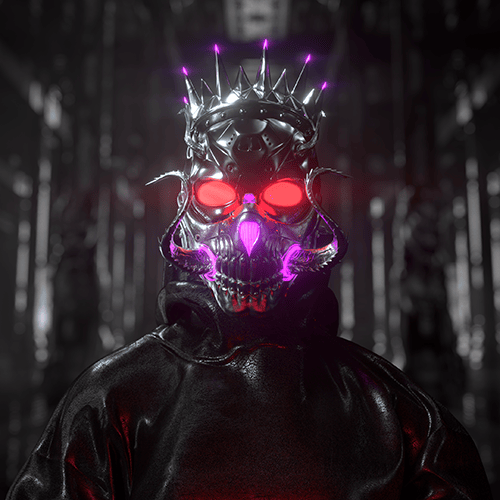 When the project landed on the secondary market it was initially priced at 100 Solana—$10,000! It has since settled into the 20 Solana range.
But remember—free.
Free to $2,000 in just a few hours. I could've flipped it for a bundle more, but I want access to the ongoing utility because there's where even greater value will emerge.
All of this is exactly what I mean by crazy. I invested a grand total of $200, and I have three assets worth more $12,000.
I know of no other financial asset where your money can 60x in a few weeks. Or where valuable assets drop into your wallet for free.
But that is the crypto space.
Some people can't wrap their head around it, but this is the decentralized model of wealth creation—a fundamental belief we should all do well together.
In its purest form, this is fundamentally no different than the emergence of another asset—paper money. For eons people spent and saved pieces of metal. And then along comes a piece of paper with some design on it but which holds zero intrinsic value, just a representation of what was then "real" money.
NFTs are no different. Just a new way of spending and saving, a real asset hiding behind a picture.
I know many people want access to these kinds of NFT opportunities but have no clue where to start, which is frustrating. Yet I can't comprehensively cover all the necessary "how-to" info in these short dispatches. So I'm preparing to host a multi-hour online masterclass to show you everything from soup to nuts—from downloading your first crypto browser wallet, to how and where to research NFTs, to how to obtain those coveted whitelists. And, of course, how and where to sell your NFTs for a profit.
NFTs are a huge opportunity right now, before the masses invade. But there's a learning curve. Get ahead of that curve and your minting your own Cets on Creck and Gen Zen, and pursuing your own 60x returns in short order.
More on that masterclass coming later this month.
First though…the Riviera Maya. Maybe I'll be able to convince Ronan on NFTs. Or maybe the beauty and opportunity of sun-soaked Playa del Carmen and Tulum will sway me.
I have no clue…but I can't wait to find out. I'll keep you apprised.
Can't wait to have some real Mexican ceviche…