Living Rich in One of the World's Most Beautiful Cities 
Spring is sneaking up on Prague. Finally.
It was quite the cold winter. Snowy. Frigid at times. But last week we hit the mid-50s. Now this week, the weather-guessers say we're moving into the high-60s and low-70s.
Tulips and daffodils are painting all the parks around my apartment. New leaves are peeking out of the branches of the linden trees that line the streets of my ancient neighborhood. My wife and I walk around these days in light jackets or sweatshirts, admiring the 17th and 18th century architecture of what she calls "our district."
This is, in short, a picture postcard-style of urban living.
And I love it. I would be more colorful in my emphasis, but my editor reminds that this is a family-friendly newsletter.
Thing is, my life wasn't always this emphatically lovable.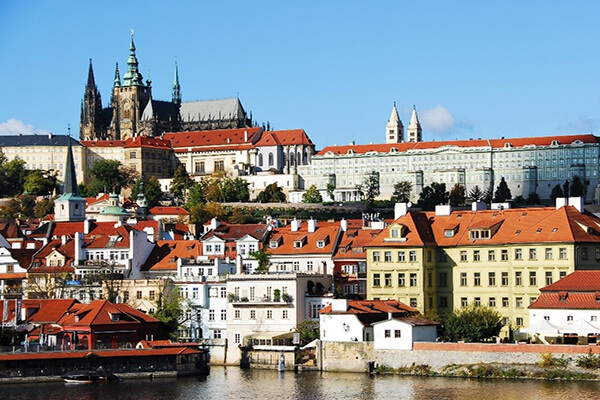 Several years ago, I went through a divorce and, out of the blue, lost my job—events that occurred within months of each other. Both were costly.
One robbed me of my income. The other saw a very large sum of money leave my investment accounts, and saw the death of my high-end wine and collectible coin collections.
At 51, my life was suddenly all about rebuilding.
Maybe rebranding is a better word.
To be totally transparent, I was dead inside for a couple of weeks. I wasn't sure how to process what was going on. I mean, for basically 30 years, my life had been pretty sweet.
And then…not sweet. Sour. Bitter. Bile.
But I didn't want to live that way. I wanted to be happy.
I wanted to be a new version of me…Jeff 2.0.
So, I packed my little Mini Cooper with what would fit and I motored West, from south Louisiana to Southern California, to go back to school at UCLA and learn to write TV shows and movies.
I was living again. I felt alive. With purpose. I had places to be, stories to write. I was out and about and feeling good about the new Jeff.
And one day while I was sitting on the beach, my phone rang.
A former boss calling.
"You wanna move to Europe?" she asked.
The point here is that life moves a lot like a drunk at a sobriety checkpoint. It bobs and weaves and zigs and zags. You can't see any of this in the moment. But the point is to embrace the opportunities…even if they come at you in an ass-backward kinda way.
I mean, my plan was always to live in Europe. That'd been a dream of mine for decades. I just never really saw the path that would lead me there (well, here). All I could see was the dream, which I regularly voiced and put out into the universe.
Clearly, the universe heard the dream…and then set about putting all the pieces into place to make the dream a reality. Looking back, I can see the pieces that had to fall into place over many, many years. I see how each was necessary to reach this point, including the painful events—divorce and job loss.
But here I am.
Right now, I am sitting in my open and airy loft, with its massive ceiling windows, looking out over one of the most beautiful neighborhoods, in one of the most beautiful cities in Europe.
I am three years into a five-year plan that will end with me obtaining permanent residency in the Czech Republic, which will allow me to live and work anywhere in Europe…meaning I can hop across to Portugal and down to Greece to write from the beaches and the villages that I've come to really enjoy in my travels.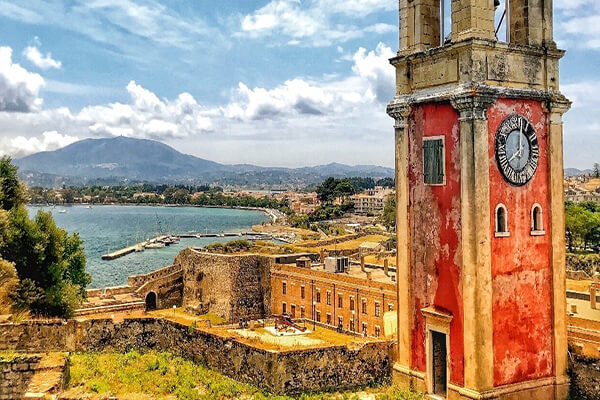 I am living a far richer life. And I cannot stress that emphatically enough. My cost of living is substantially less than I was paying in both Southern California and south Louisiana.
My daily stress is figuring out if my wife and I want to head out for lunch or whether she's in the mood to cook. (Today, she sauteed duck breasts with a port-wine reduction.)
My ability to rebuild my savings increased markedly. Frankly, I could save more, but we're addicted to travel.
Recently we stayed at a swank, 17th century hotel in Karlovy Vary, a Czech spa town on the German border. In June, we're taking a train to Croatia's beaches. And we're possibly heading into Georgia (country, not state) in July.
I'm living like a millionaire…for less than it cost me to live in the U.S.
Alas, none of those words effectively capture my life overseas as Jeff 2.0.
All I can say is this: I kinda wish all the bad had happened sooner. Because this good stuff of living my new life in Europe is just too grand.