The Lazy Susan was massive and packed with a cornucopia of traditional Chinese dishes.
A group of us had come together for a farewell dinner in Guangzhou, China after completing the adoption of our Chinese rugrats.
I reached out to ladle some soup into my bowl from a large tureen. Just as I did, someone on the other side of the oversized table spun the Lazy Susan. The tureen hit the ladle, tipping the skin-searingly hot soup onto my hand holding the bowl.
I ended up in a Chinese hospital that night.
That was 2004. Many moons ago—back in an era when high-end credit cards offered travel-medical insurance as one of their perks. Because I traveled so much, I had a high-end credit card. My medical care—and it was exceptionally good care—was cost free.
Today, I travel a lot, too. And I still carry high-end credit cards. Yet none of them offers travel-medical coverage nowadays. It's one of the ways U.S. credit card companies have cheapened the quality and usefulness of their product.
Which means, I have to pay a lot of attention to travel-medical coverage.
Which, in turn, means this is a topic on my mind these days as the world slowly reopens to travelers.
I know a lot of people are itching to exercise their passport after a year cooped up in pandemic confinement. I'm right there with you.
My trip to central Russia last month to help my wife obtain her Czech residence visa was like a small rebirth. The sounds of airport announcements, the smell of jet fuel, the anticipation of what awaits on the other side of passport control. I forgot how much I truly missed all of that…and I am eager to get back out into the world again. I've already got trips penciled in for Switzerland, Albania, and Croatia.
When you're making those big plans—designing your trip, your destination, your flight, your hotel—it's easy to skip the little things like travel-med insurance.
Frankly, I never—like never ever—thought about medical coverage when I traveled.
Until I needed it…
Now, I think about it prior to every trip. Once burned, twice shy, to recast an old saying.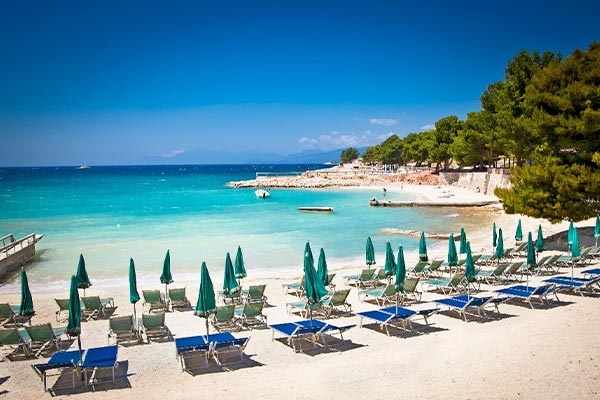 I'm lucky in that I have two, multi-currency debit cards—N26 and Revolut—that offer me €1 million and €10 million in travel-medical coverage, respectively, as part of my perks for owning those cards. Alas, my N26 and Revolut cards are the European versions since I applied for them as a resident of Europe. Those benefits aren't yet available to American N26 and Revolut cardholders (Revolut says travel insurance is soon to be available to U.S. cardholders). 
Frankly, the Revolut plan is pretty good: up to €10 million in medical coverage worldwide (including coronavirus expenses), plus up to €5,000 in trip cancellation coverage, as well as reimbursement for delayed departures and delayed/lost baggage.
Plus, I don't necessarily have to have used the card to claim the benefits, which is often a requirement of other credit cards that offer perks such as lost-baggage coverage. (I don't know what Revolut's rules for Americans will be when the company unveils medical coverage for U.S. residents, so it might look quite different from what I have.)
That said, I've been shopping recently for an annual travel-medical policy—in part because I want to provide a solution you can act on, since Revolut/N26 coverage isn't yet a viable option for Americans. But I'm also shopping for myself.
See, I just don't trust credit/debit card companies. You never know when they're going to decide to kneecap a perk because it has suddenly become too expensive or because of some other reason. Indeed, in the 54 pages of Revolut's fine print (I read it in its entirety) the document acknowledges that coverage could end when "we no longer underwrite this policy."
I'm sure that's probably standard, boilerplate language in a lot of insurance policies, but it still gives me pause. I don't know all the reasons the insurance firm behind the coverage might decide to part ways with Revolut, or why Revolut might part ways with the insurer.
All I know—all I care about—is that I travel a lot. Moreover, I know that I rarely pay attention to changes in my credit card coverages.
Based on the emails I receive from my credit card companies, those changes happen pretty regularly. I've never read one of those emails. And I really don't relish the idea of needing to file a claim only to find out that the coverage was terminated months ago, if only I'd read the email.
With an annual travel policy, I know I have coverage for that year. I print out the one-page, policy-coverage details, stuff it into the black, leather folio I always travel with, and my peace-of-mind is golden.
After much research, the policy I'm going with is from International Medical Group, or IMG. It gives me $1 million in family coverage for the next year worldwide. That includes the U.S., which is relevant to me, since I live in Europe and occasionally return to the U.S. to visit my kids (and not all insurers are willing to cover the U.S. because of the crazy medical costs stateside). The deductible is an easily covered $250. The plan has no flight delay or lost baggage insurance, but I have that covered with the credit cards I've chosen.
My premium: Just $230 for the year. I'm quite happy with that price.
To be clear, I have no financial ties to the company. I just share with you my thinking and choices in the event it helps you frame your thinking as global travel begins to open up again.
No one wants to think about injuries in their travel planning. But they happen. And U.S. medical insurance doesn't always work outside the U.S., particularly if you're away from the States for more than a couple weeks.
So, as you start planning your first post-pandemic adventure, don't forget the travel-medical insurance. Lazy Susans are just waiting to attack.