My Plan to Use NFT Profits to Buy an Apartment in Europe
$150 to $1,350 (an 800% gain) in less than a week…
There's no corner of the investment world where that's remotely possible right now.
Except of course, in NFTs—that seemingly whacky world of one-of-a-kind crypto tokens that have erupted into the public and media consciousness over the last year or so.
Some NFT projects represent nothing more complex than digital art, and some of them are pieces of play-to-earn games or even pieces of a company.
Whatever they represent, they're an opportunity to earn big returns even in an otherwise funky moment for cryptocurrencies and all assets in general.
Which circles us back around to that $150 to $1,350 move in less than a week. That was my most recent big win in NFTs. It was in a project called Trippin' Ape Tribe, a collection of 10,000 psychedelic apes that's looking to build a community around a brand. They look like this: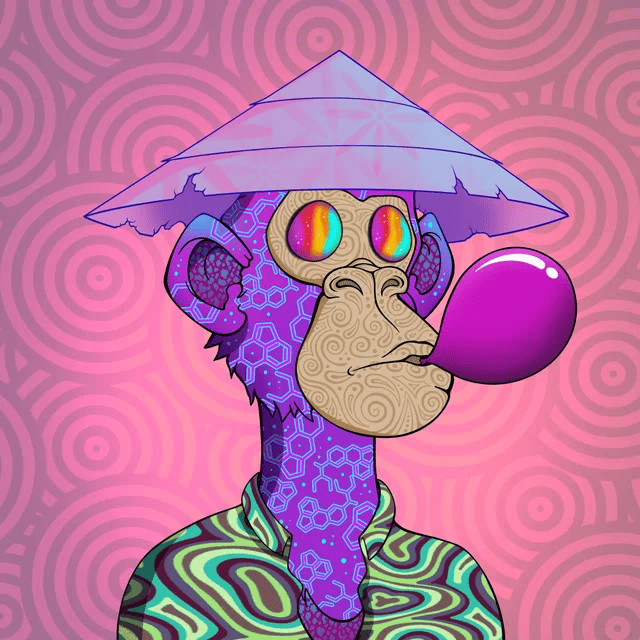 Prior to launch, the Apes team had built a huge following of more than a quarter million people on various social media channels.
I suspected demand would be explosive…and it was.
The NFTs were sold at launch for 3 Solana, or about $150 at that moment. Solana, or SOL, is one of the fastest growing cryptocurrencies in terms of adoption, and it's the crypto I use to fund almost all of my NFT trading.
Within minutes, the Trippin' Ape floor price—the lowest price owners were willing to sell—jumped north of 70 SOL, or $3,500. I missed the top because I was holding out for a bit, but I ultimately sold one of my two at 27 SOL ($1,350)…a very nice 800% profit in less than a week.
That's the power of NFTs…
While the rest of the investment world is having a moment, NFTs continue to offer bucket loads of opportunity.
Ever been outside when it's raining, but the sun is shining?
That's the visual that comes to mind when I contemplate the last month or so of trading I've done in the NFT market. See, despite the (temporary) slump that crypto is having today, I'm still generating profits. Generally weekly. And that's increasing my balance of Solana.
Increasing my SOL balance is my ultimate goal right now.
Sure, I could convert all my profits to dollars if I wanted to, but I prefer SOL. My rationale is this: $1 is always going to be $1. But Solana is deeply depressed at this moment, down into the $40s from more than $250 late last fall. I fully expect SOL will rebound past its previous high.
If I sell SOL today for $40, it will always be the same $40.
If I hold my SOL for what I expect, then what would otherwise be 40 bucks will instead be well over $200. As such, I want to stack as much SOL as I can because my plan is to convert it into many more dollars at some point in the future to buy an apartment somewhere in Europe.
To do that, I'm minting and flipping NFTs, often several times a week.
By "minting" I mean that I am part of the initial launch of a particular NFT—sort of like a stock's initial public offering on Wall Street. Just as with an IPO, the benefit to minting is that I am accessing these new NFTs before the public.
That means I have guaranteed access at a low price…which means I frequently have the opportunity to turn around and sell those NFTs quickly for a profit as the public jumps in to buy.
That's how I was able to get a Trippin' Ape Tribe NFT for $150.
A few other good examples emerged in the last week or so…
Days after I minted Trippin' Ape Tribe, I minted an NFT called Kings of da Street, a project with an amorphous roadmap leading to branded streetwear. That one looks like this: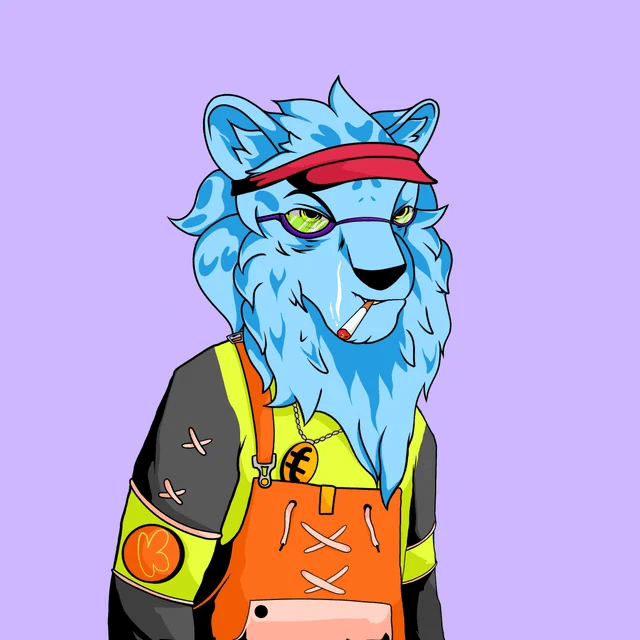 The price was 2 SOL, or about $90 on the day of the mint. Less than five minutes later, I sold it for 5.75 SOL or roughly $260, a nearly 3x profit in the span of a sitcom's commercial break.
And a day after that, I minted one called Jikan Studios. Can't even remember its purpose, though I do remember liking the art a bit. Here's what they look like: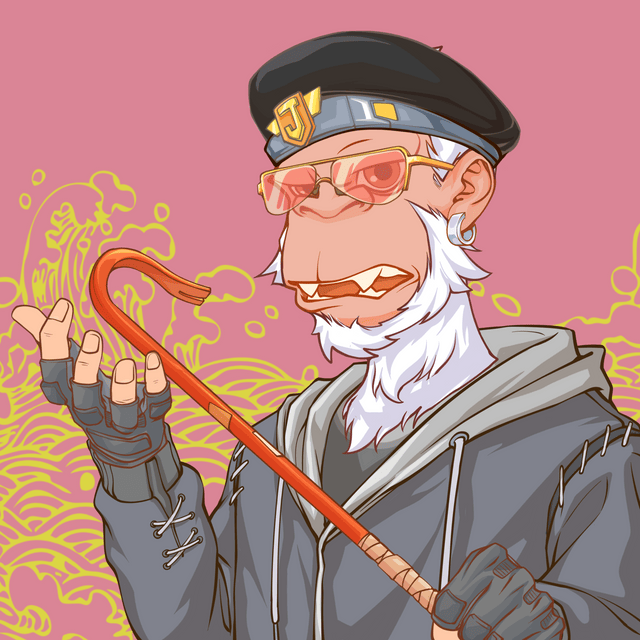 Anyway, I minted a Jikan for 3.33 SOL and sold it for 5.88—a profit of about $115, again in about five minutes.
Now granted, earning $170 or $115 is not earth-shattering by any stretch.
But that's sorta not the point.
In fact, there are two more-relevant points to make.
Every 2x or 3x or 9x profit I make right now—be it in minutes, hours, days, or weeks—adds up to a very sizeable satchel of SOL that will be worth tens of thousands of dollars or more tomorrow (and which I will use to buy an apartment somewhere in Europe).
All of these are examples of the kinds of trading opportunities that are happening right now in the NFT space, even though the crypto market broadly speaking is having a rough go of it.
Every single day, new projects are minting. Which means every single day represents another opportunity to turn a little bit of money into a little more money…or even a lot more money.
I'm not saying every project is a winner. Some sink. I've had my share of those as well. But the big winners have outnumbered the losses. And when you're losing 1 or 2 SOL, but you making 5 or 10 or 27 or whatever, you can absorb some small losses and still come out way, way ahead.
So that's my message, today: Opportunity, even when it's small.
In a baseball analogy, it's like defeating your opponent with a never-ending string of dinky singles, and the occasional grand slam homerun.
Or, it's like walking out into the rain and smiling at the sun.