Several years back, while visiting Portugal, I used a service called BlaBlaCar to hitch a ride from the capital, Lisbon, to the country's second-biggest city, Porto.
You've likely never heard of BlaBlaCar since it doesn't currently operate in the U.S., but it's basically like Uber for long-distance travel. The key difference: Instead of paying for the driver to take you somewhere, you're simply splitting the fuel costs with a driver who is already going to your destination anyway.
For my first BlaBlaCar experience, I met my driver, David, along with two other passengers at Lisbon's airport and together we made the three-hour, 200-mile journey to Porto. It was a memorable ride, filled with good company and stunning scenery. The total cost for me: $20. A real bargain.
I bring up this story of BlaBlaCar not to promote the service per se. In these COVID days, it's hardly a good idea to get into a small confined space with a bunch of people you don't know.
Rather, I mention it to demonstrate the fact that there are lots and lots of services and hacks that you can use to significantly reduce the cost of travel.
As an eager globe-trotter, I'm always on the lookout for hacks like BlaBlaCar…which brings me to today's column: how to rent an RV for $1 a day (or even for free).
Now, I'll admit the title of today's missive sounds like the kind of dishonest ad you see on less-than-reliable websites or in your Facebook feed…and which if you click on it, will try and bait and switch you into buying something much more expensive than $1.
So, let me be clear here at the beginning: The title is not misleading. These opportunities exist. That's not to say, however, that they are suitable for everyone. For instance, to avail of them, you'll probably need to live in one of a select number of large cities. You'll likely need to be available on relatively short notice and on specific dates. And you won't be able to drive the RV back to the same place you picked it up.
But you can, in fact, get an RV for your vacation for $1 a day or even for free. Plus, you may even get a gas allowance (likely between $100 and $300 per day) thrown in for good measure.
The reason is something called RV relocation deals.
Relocation deals happen when RV companies need to move a vehicle from one city to another…perhaps due to higher demand there or because they want to retire the vehicle.
Hiring a professional to do this can be expensive since the companies would have to pay for wages, travel expenses, return flights, etc. So instead, a lot of RV rental outfits simply offer the vehicles to travelers for as little as $1 a day, or on rare occasions, for free. And they sometimes include fuel subsidies to sweeten the deal.
The best platforms to find deals like these are Imoova.com and Jucyusa.com.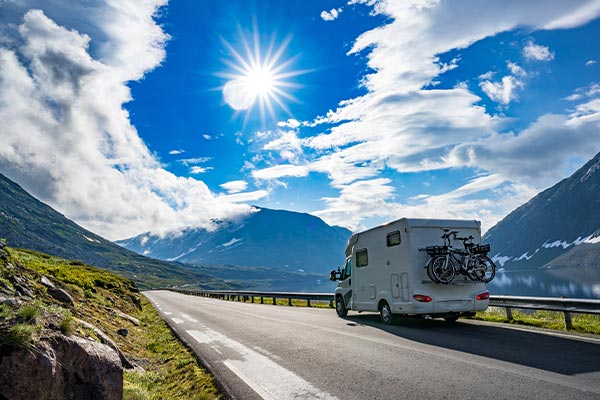 Because companies always hope to rent out vehicles rather than move them, these relocation deals are typically posted only about two to three weeks before an RV needs to be repositioned. If the relocation date is getting closer and no one has taken the deal, companies may include more perks, meaning higher fuel subsidies, for instance.
The key factor to consider when accepting a relocation deal is how much driving you'll have to do. Most companies give you a reasonable amount of time to enjoy the trip, expecting you to do maybe two to three hours a day on the road. But always verify this yourself by checking the distances on Google Maps. Often companies will also allow you to extend the delivery date if you pay a fee.
Another factor to consider are mileage limits. Many companies will allow you to drive the vehicle as much as you like, as long as it arrives at the destination on schedule. Others may impose a limit to ensure you stick to a specific route. So, you'll need to investigate whether any such limits apply and factor that into your planning.
You should also ask about insurance. If it's not included in the cost, and you need to pay for it, it often costs $25 per day or more for basic coverage.
Finally, carefully consider the kind of vehicle you're getting. Some may be smaller campervans without toilets. Others may be massive, gas-guzzling behemoths, which will need much larger fuel budgets.
It should also be noted in this time when car rental prices are off the charts, you can also find car relocation deals. The best-known vehicle relocation services provider is Auto Driveaway. You can sign up to become a relocation driver at their website (www.autodriveaway.com/become-a-driver/). You can also check out the relocation company PARS (www.parsinc.com) for similar opportunities.
Having visited nearly 70 countries, I can tell you that traveling doesn't have to cost an arm and a leg. You just need to know the tips and strategies available to help you get the most bang for your buck.