A 1,400% Gain in 2 Hours Through Trading NFTs
"Let's sell a bear."
Ciaran, my editor, looked at me quizzically. This was during our recent research trip to Mexico's Riviera Maya. It was in the evening, and we were working at the long dining table in our rented condo in Tulum.
I'd bought the bear a few hours earlier. Now, prices were rising. I was reticent to sell. But when you can sell for more than $2,300 a bear you bought just hours before for $150…well, prudence says you put your bear up for sale.
If you're a regular reader of these columns, you've likely guessed, as Ciaran did, that I'm talking about trading an NFT. I should also point out that the real purpose of this missive is not to explain this particular trade, but to share how you too can make big, honkin' profits buying and selling crypto tokens like these.
First, however, I need to catch you up.
NFTs, or non-fungible tokens, are one-off, one-of-a-kind cryptos that represent everything from unique pieces of digital art, to venture capital investment opportunities. Own the right one—and there are many "right ones"—and crazy profits can cascade through your wallet.
Even today, as traditional cryptocurrencies are having a difficult moment amid broader worries about the U.S. economy and the Federal Reserve's chicken-with-its-head-cut-off approach to fighting inflation, the NFT market is booming.
For our story today, the NFT in question is known as Okay Bears.
It's a simple NFT on the Solana cryptocurrency network: Just a cartoonish picture of a bear.
The team behind Okay Bears is trying to build it into a cultural brand, much like what the now-famous Bored Ape Yacht Club has become over on the Ethereum network. (BAYC tokens trade for hundreds of thousands or even millions of dollars. Their owners include celebrities like Eminem, Jimmy Fallon, Madonna, and Mark Cuban.)
The hype for Okay Bears was clear early on. I wanted in on it. So, I used my connections in the Solana community to secure a "whitelist" spot—guaranteed early access to buy one of the NFTs before they were offered to the public.
Turns out the hype was real.
I bought my bear—a rare one, actually—for 1.5 Solana, or about $150 at the time. (Rarity determines the value of NFTs.) Here's the one I got: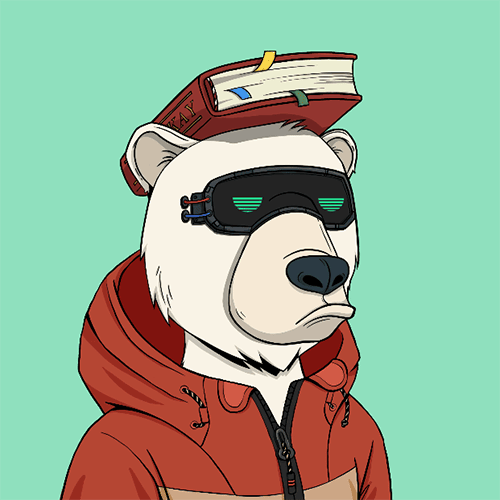 Once the private, whitelist sale ended, the public sale began, and the few remaining Bears sold out almost instantly. The team then listed the Bears on a secondary marketplace called Magic Eden (sort of the New York Stock Exchange for Solana NFTs).
Immediately the floor price—the lowest price owners were willing to accept to sell their Bear—was 7 Solana, or $700. And it was quickly climbing.
My son, who also bought a Bear—a common—sold his for 10 SOL, turning his $150 investment into $1,000 in minutes. He then pushed me to list my Bear for sale, telling me he didn't think the hype would last.
I was torn. But a quick profit sounded nice.
So, I listed my Bear.
At 23.23 SOL.
Meaning that if it sold at some point, I'd pocket more than $2,300.
Well, it did sell. Just over two hours later.
I'd locked in a 1,400% gain in the time it takes to watch a movie.
But here's the stupid-crazy part: Over the next week, Okay Bears climbed to a floor price of 188 SOL, or nearly $20,000. My Bear, had I hung on to it, would have sold for more than that because of its rarity.
Now, I can't complain about a 1,400% gain in a couple hours, but still…to turn $150 into more than $20,000 in a week would've been a legendary trade.
These are the kinds of profits flowing through NFTs these days. Seems mental. Kinda is, really.
Which brings me to the real point I've buried here at the end:
There's a way you can gain access to these kinds of whitelists, too, and you don't have to be plugged into the Solana community as deeply as I am.
You can buy and own an NFT that offers such access.
All over the NFT space, you'll find opportunities in which owning one NFT allows you to gain a whitelist spot for other projects that are about to launch. It's the not-so-secret backdoor way onto a whitelist.
Here's an example: Right now, you can buy an NFT on Magic Eden called SOL Flowers—a small-ish collection of 3D, degenerate flowers-with-attitude created by an award-winning Hollywood artist. When you own a SOL Flower, you will have access to a special section of the SOL Flower's Discord page, among other benefits. (Discord is a social media site where just about all NFT projects host a community of fans and holders of that particular NFT.)
In that special section, SOL Flowers routinely lists upcoming NFT projects with which it has a collaboration.
Go to the site of the upcoming NFT and post proof that you own a SOL Flower in your crypto wallet, and you can get whitelisted. You might not earn a spot on every whitelist because the number of whitelists slots offered is limited. But if you pay attention daily to that special section on SOL Flowers' Discord, you can be among the first to find out about and possibly obtain one of the whitelist spots that are available.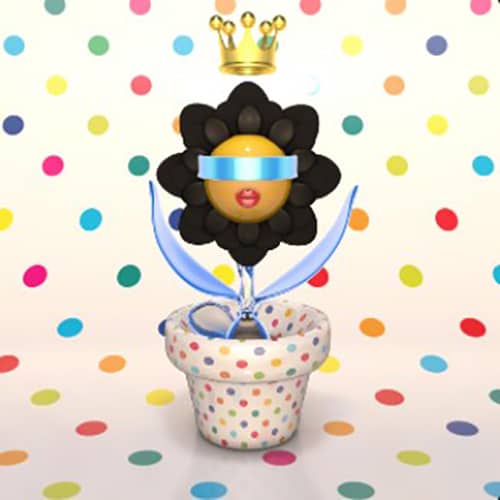 The floor price for a SOL Flower, also called 3D Flower, on Magic Eden right now is about 4 SOL, or about $328 with Solana at $82 per token. Not a bad price to pay for a high-quality NFT that comes with the ongoing opportunity to gain whitelist spots across numerous new NFT projects.
Find a good project and you can quite easily recoup the cost of your SOL Flower, and begin racking up potentially meaningful profits.
Not every new NFT will be an Okay Bear, for sure. But when you can buy at 1.5 to 2.5 Solana, then sell quickly to eager buyers for 4, 5, 7, 10 SOL or more, you don't need an Okay Bear to make very nice profits in NFTs.