"Could we live there?"
My wife posed that question in a video chat we had last weekend.
"There" is Malta, where I'm on a research trip. She couldn't tag along on my adventure this time, but she continued from afar the game we play in every city we visit: Could we see ourselves living there?
Though that's clearly a personal question tied to how I and my wife see various places through the lens of our family's wants and needs, it's a question I think about all the time in terms of you, my Field Notes/Global Intelligence Letter readers, as well as the subscribers to International Living magazine.
The reason I take these trips is to gauge the good, the bad, and the ugly of livability in some particular spot on the planet that seems outwardly attractive to people who might be looking to live, earn, invest, or retire abroad.
Given the nomadic element of my career, my wife and I can pick up at any time and move to pretty much any destination that strikes a chord with us.
So far, we've given a thumbs up to St. Petersburg, Russia; the Greek island of Crete; and Riga, Latvia. Any could easily be home for us (obviously Prague, too, given that's where I live and work, and given that my wife adores Prague).
But what about Malta?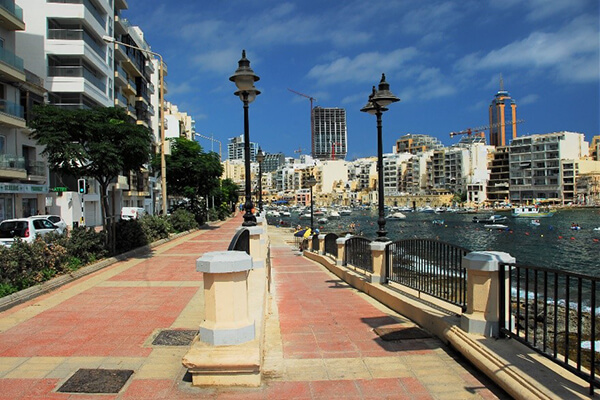 Fact is, I actually considered Malta early on when I was first looking for a country to call home when I moved to Europe in 2018. At that time, however, Malta didn't have an obvious path to a self-employed work visa, which I specifically wanted.
Instead, it had a program by which you pay a flat fee of $15,000 a year to the government (that program is still in place and popular among American retirees). Personally, I didn't want to commit to that outlay.
Today, Malta does offer a digital nomad visa—what I'll call a freelancer's visa—and the primary requirement is that you earn €2,700 (about $3,100) per month. That's easily doable.
Which means "Could we live there?" is a legit question now, since I know my wife (who grew up on the Black Sea coast in Crimea) loves being near the water.
The answer to that question is: Yes, I could live here, with certain caveats and reservations.
First, Malta is quite beautiful—a Tuscany-by-way-of-Southern-California vibe.
It feels like a developed and developing economy smushed into a single beast (always the best combo). There's clearly a metric ton of money flowing through this island, even though the average Maltese salary is less than €20,000 ($23,530). Yachts dot the harbors. Seaside apartments can fetch €1.5 million or more.
A few blocks inland, however, dilapidated townhomes dating back more than a century and with character for days go wanting for buyers. Would be a fun—and I bet profitable—project to refurbish one of those.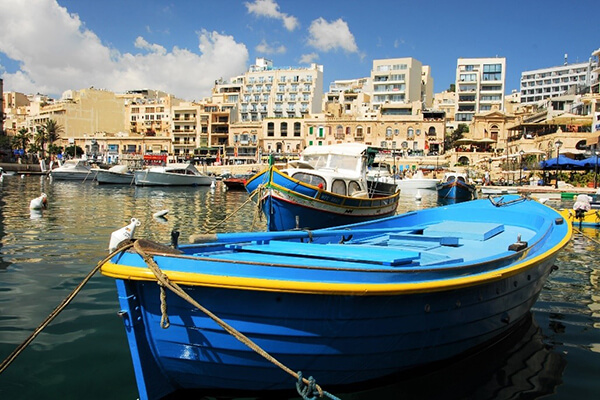 However, Malta is also quite a hot climate in summer. Like, south Louisiana hot. Think: sauna. I'm not opposed to that; I grew up with it.
But the problem with steamy heat is that even if you walk around 70% to 90% naked (i.e., in shorts or a swimsuit, which is quite common here) you're still miserably hot and sweaty. Expats I've talked to regularly mention taking three to five showers a day to cool off in the summer.
Not my favorite weather, frankly. But proximity to the sea and all the waterborne activities that happen here would clearly be a selling point for my wife.
Winter wouldn't seem to be too terrible (50s, sometimes 40s), but apartments and houses here are built to stay cool in summer, not warm in the relatively short and seemingly temperate winter. But…
Expats tell me that the building style combined with Mediterranean dampness results in bone-chilling cold. An American I met here who lived in both New York City and Moscow told me the coldest winters she's spent are her six winters here in Malta.
Cold doesn't bother me so much because you can bundle up. And my wife is Russian—cold is in their DNA.
Then there's the driving and the parking.
Driving in Malta is a blood sport—jousting with little cars. Parking is an Easter egg hunt in which the bunny who hid the eggs is a sadistic demon with an unholy mean streak. Frankly, I'd have to walk everywhere—which I don't mind, except for the moist heat, of course. Or I'd have to rely on taxis. No way I'd willingly subject my temperament to daily, Maltese car matters.
Finally, I'd have to live in the main area of Valletta/St. Julian's/Sliema. But that's only because I'm a city boy who likes his conveniences absent the need for four wheels and gasoline.
Here in St. Julian's, where I am writing this, there's everything one could need—from good mass transit service (buses), supermarkets, restaurants of every kind, and the sea access my wife would love. Plus, it's all very walkable, and this area is quite attractive—like a mashup of Spain, Sicily, and Greece.
And $1.5 million apartments aside, there is affordable luxury here. I saw several long-term lease apartments (2 or 3 bedrooms; 2 bathrooms) in the $1,000 to $1,400 per month range that I would quite happily live in.
But if you're not a city person, and you don't care much about conveniences, the countryside and the smaller towns and villages can be very pretty and quaint.
You can find high-end apartments or even old, restored farmhouses with wonderful views for $800 per month or less. Just be prepared to drive and deal with parking.
Obviously, everyone has different wants in a place to call home. But as I told my wife, "Yeah, if you don't mind a wet, summer heat, we could live here."
Wait, did I mention walking up and down the hills?