I had a feeling I'd seen this place before. And it nagged at me…
This particular moment arose during one of my first weeks living in Prague, going on three years ago.
I was out exploring the city on foot, getting to know my newly adopted hometown. On a particularly scenic, cobblestone street just off the Charles Bridge, I came upon a stone staircase and I stopped.
"Why is this so familiar," I asked myself. "I know this spot. But how could I possibly know this spot? I've never been here."
The answer eluded me.
Until, that is, I started writing freelance walking tours of various cities. It's one of the digital nomad gigs I've picked up in recent years, and frankly it's one of my absolute favorites, even though it doesn't pay a ton of money. I get to combine into one event so many of the things I enjoy in life: travel, exploring cities by walking around, learning interesting facts about historical events, and writing.
The last year, of course, severely crimped the travel element. Which, in turn, quite effectively destroyed demand for walking tours. So, I didn't have much opportunity. Indeed, literally the day after the pandemic shut down travel here in Prague, I was scheduled to be on a flight to Ljubljana, Slovenia for an exploratory walk, before taking the overnight train to Zurich to actually walk and research a tour I'd been assigned to write. I also had to put on hold a tour of St. Petersburg, Russia that I was supposed to write with my Russian wife, who, conveniently, is a Russian history professor.
But now…
Well, the world is slowly—finally—reopening. Here in Europe, the European Union is preparing to welcome Americans again this summer, which means demand for walking tours will perk up once more.
In expectation of that, the company for which I write walking tours recently asked me to go walk each of the Prague tours I've written to ensure that everything is still copasetic, and to test a new "augmented reality" function built into the app (these are self-directed walking tours based on a smartphone app that leads you around the city by way of GPS navigation).
So, there I was a couple of Sundays back, near the Charles Bridge, approaching a staircase and remembering my first time there several years before, when I was mentally groping for the elusive answer to the question, "Why is this so familiar?"
I accidentally stumbled upon that answer while researching the history of nearby Prague Castle.
Prague, it turns out, has quite the cinematic resume…
The city has served as a stand in for Vienna, London, Zurich, Moscow, and, oddly, Miami, among others.
More relevant to my particularly bothersome question is that Prague was the backdrop to the 1996 remake of Mission Impossible, with Tom Cruise as agent Ethan Hunt. And instantly I knew that was my answer!
This is the scene I originally came across while exploring Prague in 2018: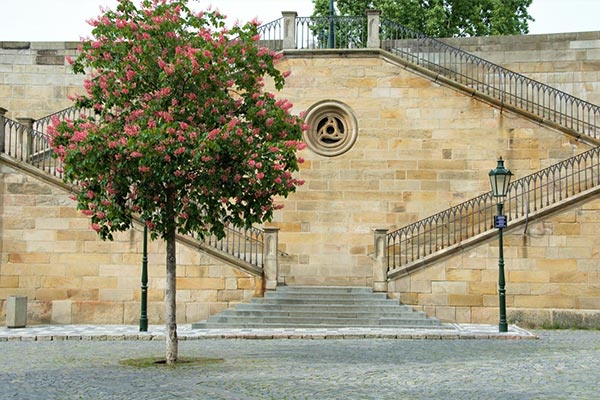 And this is the screen-capture from the movie (sorry for the quality; best I could find):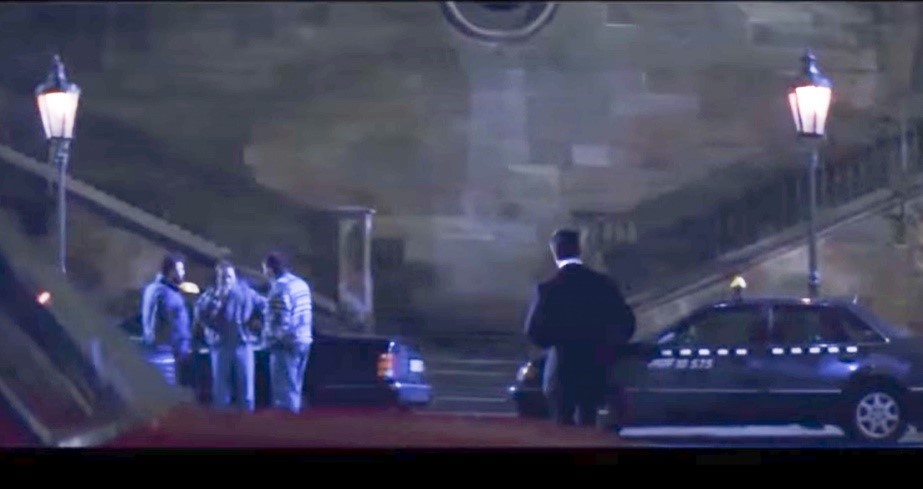 That's Tom Cruise approaching the same, stone staircase that leads directly onto the western end of Charles Bridge in Prague's ancient Malastrana neighborhood.
Frankly, all this is pointless, of course. It's just a movie scene. Nevertheless, it's part of the odd cornucopia of data that I enjoyably collect when I'm writing a walking tour.
And I share this bit of largely useless trivia only to say that now is a time of great opportunity.
Part of the goal of Field Notes is to explore ways we can live and earn overseas. For some of us, that means working abroad in a freelance capacity, since work visas can be a very good path for obtaining a long-term residency permit in particular countries. There are myriad freelance-income opportunities online these days in a collection of fields too long to list. I just happen to be a writer, so I've gravitated to opportunities like walking tours and travel writing.
As the world opens up again, travel writing, travel photography, and travel videography are going to be in demand, since writers haven't been traveling for a year. You won't likely tap into, say, Conde Nast magazine right off the bat, but there are tons of smaller and specialized publications, blogs, and websites that need content as well. And those small publications often have a limited travel budget, so they'll be quite pleased if you're already going to be somewhere interesting and you're eager to write about it or photograph it or even provide some kind of video-log.
It's a great way to begin building a portfolio that leads to bigger and better opportunities. It's also a great way to see a city because you can contact the local travel bureau for a city or a country and tap into resources and, potentially, freebies that will make your trip all the more memorable.
And if something you see makes you feel like you've been there before when you know you haven't, Google that location's Hollywood history. Chances are your brain is registering a scene you saw in the movies. Now that I know that fact, I can't tell you how many I've come across in Prague. I'll leave you with another film location from my walking tours before I bid you adieu…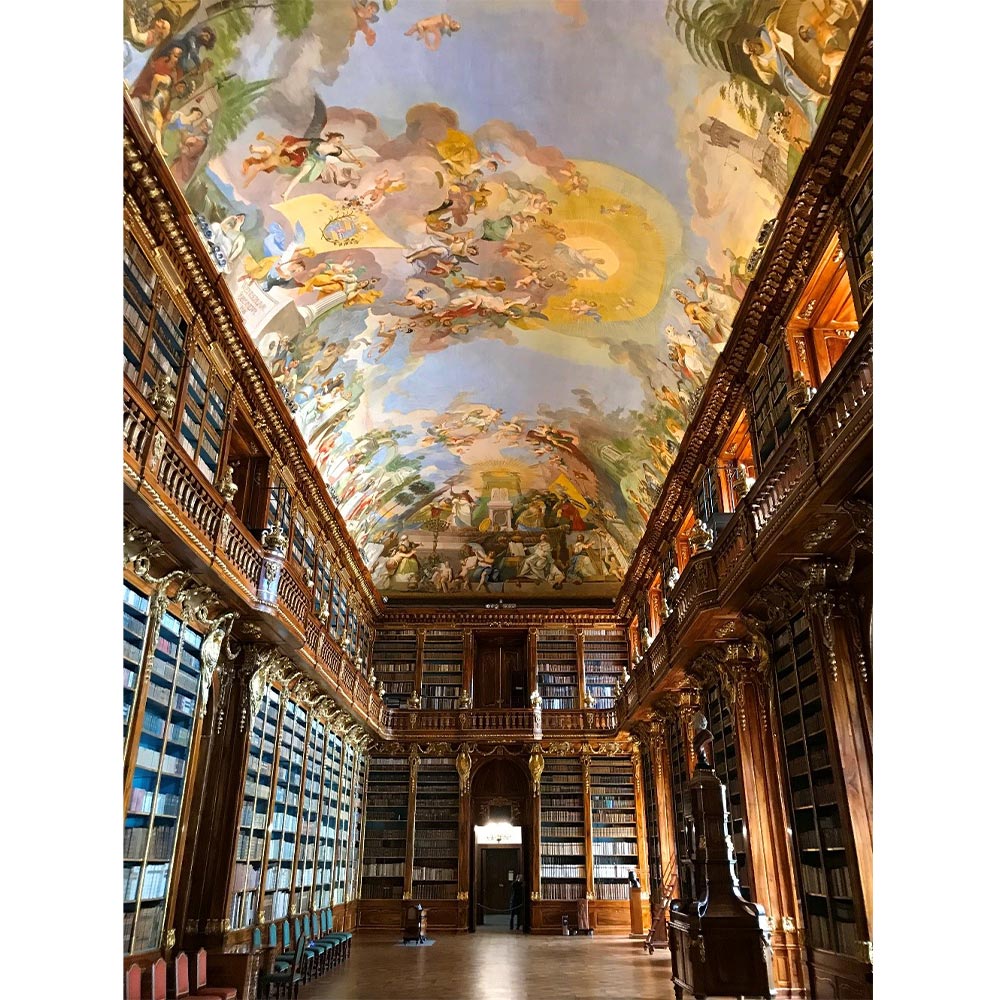 That's the library at Strahov Monastery, filled with 200,000 books dating to as early as the 860s. It's a gorgeous place to wander around and quite picturesque. It played a role in Hellboy, The League of Extraordinary Gentlemen, and the James Bond movie Casino Royale