A Joyous Return to Mexico
The smell of barbecued meat lingers in the sultry night air. A young, dreadlocked woman strums a guitalele and dishes up a buttery, loungey version of Bob Marley's I Shot the Sheriff. The small clot of diners isn't really paying much attention, consumed in private conversations, but offer her a tepid golf-clap of approval when the song ends.
Me?
I'm just content to be back in Mexico, in the tropical moisture of a night and a location—Playa Del Carmen's pedestrian ramble known as 5th Ave—that seems made for a movie at this late hour.
My colleague, Ciaran, and l landed earlier in the evening. Hungry and tired. The long-haul slog from Europe to Toronto to Cancún to Playa is, well, wearying. But dinner beckons, and given that we couldn't immediately pinpoint a ceviceria, we made do with very good brisket sandwiches and some local beer. The ceviche would have to wait until lunch some other day.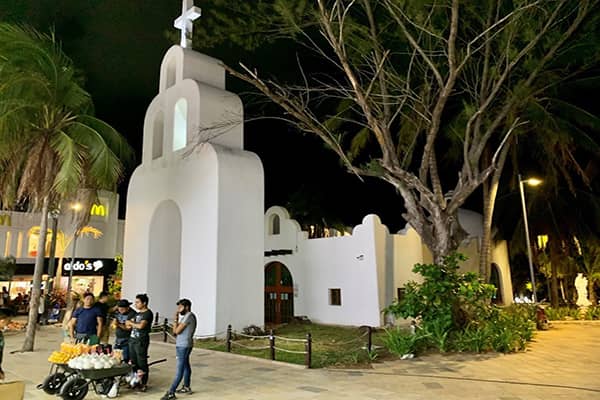 I've come here to hang with Ronan McMahon, the overseas property expert and head honcho at Real Estate Trend Alert, and to learn about real estate along Mexico's Riviera Maya.
International Living's Editor-in-Chief sent Ciaran to, I think, keep me on task, writing, instead of spending my days just wandering about a city that seems to be in never-ending conflict with a jungle eager to reclaim the land.
I love that about this place. The imperfections.
It feels like a destination on the upswing—and it is.
I passed an uber-modern mall with an H&M department store and sushi joint. The quality of some of the new upscale developments is apparent…even from the exterior.
Yet, Playa hasn't lost its edge. And I don't say that in a bad way—not in the least.
Cities with visible warts are the best cities of all. Character—you know.
In Playa, it's the sometimes-acrid smells that sneak up on you. But they always mix with the scent of the spices of Mexico, and the foods grilling and simmering somewhere out of eyesight but certainly within olfactory range.
My kinda place, really.
Always been drawn to up-and-coming destinations…places with real character. They're more fun. More colorful. The food is fresher, tastier.
When a place is emerging as rapidly as Playa is (it's one of the fastest-growing beach towns in the world), it has an energy, real dynamism.
It draws people to it…people who want to be part of something new and exciting—an intoxicating future.
People in up-and-coming places like this strive for what the U.S., Canada, and Western Europe have, but always within their local frame of reference.
Here along the Riviera Maya, it's a Jimmy Buffet Margaritaville ambiance, just the way Buffet would want it: Imperfect, a city fighting against nature's desire to overrun everything.
Heat-struck tourists (and now digital nomads like me) lounging in the shade with a margarita or a Modelo bottle, sweating even in the night.
Soon, I'll be out and about with Ronan, touring several of the real estate properties that are attracting American investors, retirees, and the Zoom Boom crowd.
But for tonight…barbeque, beer, and a dreadlocked guitalele player serenading my return to Mexico.
What a job I have.