Plus BlockFi Faces Scrutiny From Regulators
Welcome to your Sunday digest…my weekly breakdown of the things we're thinking about and talking about in the Global Intelligence world.
This week's update comes to you from one of my favorite writing spots…a cozy little bar/restaurant called Café Blatouch.
It's located along a small traffic circle in a chic neighborhood in central Prague filled with modern restaurants of almost every type.
Blatouch aside, there's also French, Italian, and vegan establishments as well as a burger joint I like. Around the corner, there's a Spanish pintxo place I'm eager to try…and a Mexican place with authentic tacos al pastor, possibly the greatest street-food Mexico has bequeathed the world.
If you ever make it to Prague, it's a nice neighborhood to wander around and grab a bite or a drink. (My standing order at Blatouch, by the way, is an Aperol spritz and some hummus…)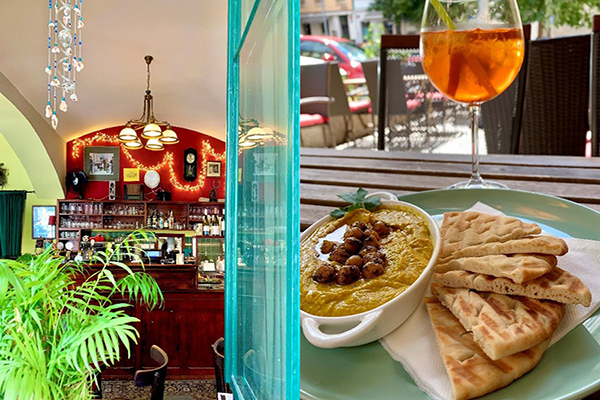 In this week's digest, I'm going to talk about some significant developments to do with BlockFi—one of the leading crypto-banks in the U.S.
BlockFi, which offers up to 7.5% annual interest on cryptocurrency deposits, has come under renewed scrutiny from regulations in several states recently. However, I believe that this is, in fact, a positive development for the cryptoconomy. I'll come back to that in a moment.
But first: the U.S. real estate market.
In the past week, new data was released showing that the median existing-home price hit a fresh record high in June…reaching $363,300. That's up 23.4% from a year earlier. Those are both startling figures.
You will likely recall Alan Greenspan, circa 1996, referring to "irrational exuberance" on Wall Street. Well, those June housing numbers make Wall Street's 1996 irrational exuberance seem like a sedate birthday party for a semi-lucid octogenarian.
Amid this homebuying boom, many properties are selling at stratospheric levels above listing price, and deals are being closed so fast that buyers not only don't have time to view the property, they're waving inspection…and then suffering buyer's remorse later. The typical home sold in June was on the market for just 17 days, equaling a record low.
With prices sky-high and the supply of properties limited, many buyers are being forced out of the market. New-home sales dropped 6.6% in June from May, the third straight month of declines, according to the Commerce Department.
However, while the U.S. housing market is bananas at the moment, it's a different story in some very attractive overseas markets.
So, I've asked my colleague, international real estate expert Ronan McMahon, to share a short story about his recent property purchase.
Ronan, who appears here courtesy of Pangea, International Living's preferred real estate advertiser, is building a portfolio of overseas income-generating properties to fund his retirement. And recently he got a mind-blowing deal on a condo in Portugal.
He's going to share some of the financial details with you below and then I'll be back afterward with the BlockFi update. Take it away Ronan…
***
There's Always Opportunity Somewhere…When You Look Everywhere
By Ronan McMahon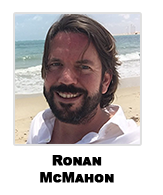 Read newspaper headlines and you might think you've missed the boat when it comes to making money from real estate. Home prices hit record highs this year. Buyers are paying way over the odds to secure their dream home. Many are priced out of their home market.
But when your beat is international, there's always opportunity somewhere…a valuable lesson I learned early in my investment career.
Look beyond your home borders, and you don't need a billionaire's bank balance to make money from real estate.
Back in 2008, when the economy tanked in my home country, Ireland, I was sitting pretty…on real estate investments in Brazil and Panama…followed by Mexico… And I've recently snapped up a bank foreclosure in Portugal.
I'm building a portfolio of rental income-producing properties for my retirement. In the meantime, I'm enjoying an international lifestyle, splitting my time between Portugal, Ireland, and Mexico. I follow the seasons, so I never need heat or air conditioning. And I can enjoy beach living all year long.
For instance, my recent Portugal purchase was a condo in the famed Algarve region.
Using bank financing, I bought with no money down, and a monthly mortgage of €1,400. Now, after some renovations, I can charge €3,500 per week in August.
So, I'm only into the deal for about €55,000 total, with amazing cash-on-cash rental yields. The expected net income per year (after mortgage and other costs) should amount to €20,000—that's a 36% annual cash-on-cash yield!
And it gets even better…
An identical unit to mine is listed for sale at €830,000. That's €420,000 over the price I paid, which gives me huge built-in gains on top of the rental income.
***
Jeff again… I'd like to thank Ronan for contributing and sharing the details of his personal real estate purchase in Portugal.
Now for that update on BlockFi.
In recent weeks, BlockFi has come under scrutiny from regulators in several U.S. states over its BlockFi Interest Accounts.
When you deposit crypto in these accounts, you can earn up to 7.5% annual interest…including on low-risk cryptos, called stablecoins, that track the U.S. dollar on a 1:1 basis. You can even choose to earn your interest in a different crypto than the one you deposit. So, you could deposit stablecoins (which are basically dollars) and choose to collect your interest in bitcoin.
This is an excellent service. However, regulators in Texas, New Jersey, and Alabama have recently opened investigations into whether the account is a security and thus violates local securities laws.
Now, crypto is an emerging space, so investigations such as these are to be expected as the industry matures.
What's heartening to me is that BlockFi is taking the fight to the regulators…showing them the ways they're misunderstanding crypto and the BlockFi Interest Account. And it seems that regulators are willing to hear them out.
New Jersey had initially said a ban on opening new BlockFi Interest Accounts in the state would come into effect at the end of July. (Existing customers are unaffected.) Now, implementation has been delayed until September, which tells me the state is willing to listen to BlockFi's arguments.
This is a good sign. Accounts such as this are the future of finance. And the sooner states engage with companies like BlockFi to create a clear regulatory framework, the better it will be for consumers and the crypto sector as a whole.
With that, I'll bid you farewell. Many thanks for being a subscriber. And if you have any feedback or questions, please reach out through the contact form on the Global Intelligence website here . I'd love to hear from you.
---