Plus Further Signs of Inflationary Pressures
Welcome to your Sunday digest…my weekly breakdown of the things we're thinking about and talking about in the Global Intelligence world.
Yesterday, I returned home to Prague following my 10-day research trip to Malta. It was wonderful to be traveling again…particularly to a destination I'd never been to before.
At one point I was standing in the middle of a stone fortress that dates back more than 1,000 years, and where Game of Thrones filmed several scenes for season 1. In another location, I came upon a church where World War II ordinance (defused) is still in the sanctuary. Until Vietnam, this was the most bombed place on the planet as the Axis powers tried to stop the Allies from using Malta to supply troops in North Africa.
In short, the history on this island is just crazy.
I have more useful information about Malta in the pipeline from my trip, including a story that I'm planning to write for the October issue of our monthly Global Intelligence Letter about the merits of investing in 200- to 400-year-old, fixer-upper stone townhouses you can find on the island.
Real estate on Malta can be crazy expensive, think $2.5 million for waterfront apartments, but these incredible old townhouses are available for a small fraction of that. Of course, there are roadblocks and caveats to investing in them, but the challenges are surmountable… I'll bring you the full story in the October issue.
Speaking of on-the-ground reporting, we come to our first topic in this week's digest: El Salvador's bitcoin rollout.
As I mentioned in past mailings, El Salvador is currently preparing to make bitcoin legal tender. This is scheduled to happen from Sept. 7.
As part of the launch, the government of El Salvador plans to give $30 to citizens who sign up to an e-wallet called Chivo. The wallet will allow people to pay for goods and services in either bitcoin or U.S. dollars, which will share the mantle of official currencies going forward.
Personally, I think the idea of making bitcoin a co-official currency is inspired.
Although the world's leading crypto is certainly volatile, I expect it to ultimately move many moons higher from its current position. So, encouraging Salvadorans and businesses to store some of their wealth in bitcoin could prove massively beneficial to the economy.
Bitcoin wallets should also help lower the cost of remittances. At present, money sent back from overseas makes up about 20% of El Salvador's gross domestic product. But the cost of remittances has been rising, hitting a record high of almost $6 billion last year. That's an outrageous amount when you consider El Salvador's GDP is only $26 billion.
However, huge question marks remain about how the rollout will be conducted…which brings me back to on-the-ground reporting.
My colleague, International Living magazine Managing Editor Seán Keenan, is going to be in El Salvador during this transition, and he's going to bring us a firsthand account from the launch of El Salvador's great bitcoin experiment.
I'll be sharing updates from Seán here in Field Notes, and he'll be writing a full article on his experiences in our monthly Global Intelligence Letter. Stay tuned for those.
***
Next up this week, a place you've likely never heard of…Hsinchu.
Hsinchu is a windswept city on the northwestern coast of Taiwan. It boasts some pleasant cycling trails, a few interesting temples, and a rather nice-looking, 19th-century train station.
Truth be told, though, it's a fairly nondescript place. It is, in fact, only the seventh-largest city in Taiwan.
But here's the thing about this medium-sized, rather dull Taiwanese city—It's a global economic powerhouse.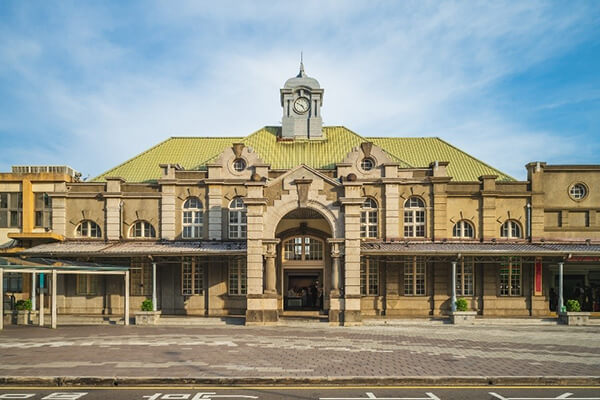 Hsinchu is home to one of the most important companies on earth: Taiwan Semiconductor Manufacturing Co.
TSMC is the world's largest computer chip maker. In terms of revenue, the company accounts for more than 50% of the global semiconductor foundry market. And it is believed to make over 90% of the world's most technologically advanced computer chips!
The point being, when TSMC snaps its fingers, companies across in the world—in all kinds of industries from computing to car manufacturing—stand to attention.
And, well, this week TSMC snapped its fingers.
According to new reports, the company plans to raise the prices of its chips by as much as 20%.
As I've written about before, there's currently a global computer chip shortage. By raising its prices, TSMC hopes to cool near-term demand for its chips and raise money to invest in expanding production.
Believe me when I say, these cost increases will be felt across the world.
Very, very few companies have the technology to produce these kinds of advanced computer chips. So, companies have to pay whatever price TSMC demands.
Ultimately, these costs will filter down to you and me in higher prices for laptops, cars, smartphones, and a vast plethora of other products. They are yet another clear indication that high inflation is here to stay.
***
Speaking of inflation, retirees could see a big increase in their Social Security benefits (at least in numerical terms).
The Senior Citizens League has estimated that this year's Cost of Living Adjustment will be the largest in decades. The nonpartisan group is predicting a 6.2% jump.
The COLA is an annual increase in Social Security checks so they (theoretically) keep track with inflation. The Social Security Administration will announce the official figure in October.
The League was able to estimate this year's increase since the COLA is based on consumer price index data from July, August, and September, and some of that data is already available.
Of course, while the COLA is often incorrectly billed in the media as a "benefit raise," the reality is that even a 6.2% hike will likely be insufficient to tackle the real price increases throughout the economy as inflation takes hold this year and next.
That's why I always advise those approaching retirement to develop a Social Security claiming strategy…so you start claiming your check from the highest base possible.
That brings us to the end of this week's digest. Many thanks for being a subscriber. And if you have any feedback or questions, please reach out through the contact form on the Global Intelligence website here. I'd love to hear from you.