Sacre bleu (or the Czech version thereof)!
A half-liter of beer at one of my favorite parks where I often write here in Prague is now 42 Czech crowns. It was 39. That's a move up to about $2 from $1.86—a 7.7% increase.
Of course, I am not worried. Why be?
News outlets are telling me this is just a funhouse mirror. A temporary distortion. Bloomberg, for instance, says "inflation fever is cooling."
They're playing off Federal Reserve comments that this current inflation is all transitory. There's nothing to see here. Move along. Indeed, just yesterday, the Fed promised to keep interest rates unchanged until at least 2023 and vowed to continue buying U.S. debt.
I feel so comforted now.
I am not an economist—just a real person interacting in the real economy—but I've hung around the planet long enough to know that once consumer prices are reset higher, and once wages are reset higher, they don't typically reset lower later.
Sure, commodity prices ebb and flow.
Lumber, after a massive quadrupling to more than $1,600 per thousand board feet in the past year, has retreated to about $1,000.
But does that mean housing prices are falling? Nope. They're up 11% in the past year.
Commodity prices are always moving around. But consumer prices tend to be much stickier.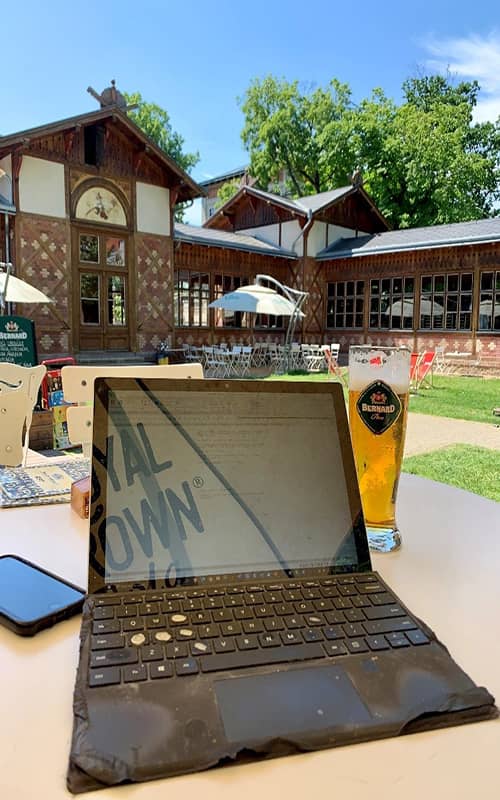 Have you seen the price of cars roll back over any particular time frame in your life? Ever see medical costs roll back? School tuition? Sporting-event tickets?
What about pay raises—how often have you or your friends given back a pay raise?
Prices tend to go up and stay up. Salaries tend to go up and stay up.
Higher prices…that's inflation.
Higher salaries…that's fuel for inflation.
It's more money chasing a similar amount of goods. That's people willingly paying more for an item because they have the money to pay more. So, producers and retailers price that item higher because they can.
Here on this side of the world, the U.K. just this week reported that inflation surged unexpectedly to 2.1%.
Across the eurozone (the 19 EU member states that use the euro), inflation surged unexpectedly as well this month.
Of course, as with Fed Chair Jerome Powell and Treasury Secretary Janet Yellen, European monetary bureaucrats also insist this is all just smoke and mirrors.
To her credit, however, European Central Bank board member Isabel Schnabel did say that despite assumptions that all of these inflationary pressures are transitory, the truth is: "we cannot be sure." Of course, Schnabel's German, and the Germans have a unique history with inflation—so just maybe they're more painfully aware of what early inflationary pressures feel like and lead to.
But back to my beer…
Inflation here in the Czech Republic was nearly 3%, year over year, in May. Salaries are up, too.
In China, producer-price inflation (basically, the cost of producing things) rose more than expected last month.
In India, there's talk of an "inflation shock."
None of this feels transitory.
Jamie Dimon, the JPMorgan grand poohbah, said the bank is stockpiling cash now because there's "a very good chance" that this supposedly transitory inflation is a long-tailed trend at this point.
He expects inflation will force the Fed to raise interest rates unexpectedly (higher rates are good for cash, bad for stocks and bonds).
I guess I come back to that famous economic adage that "if it quacks like a duck and waddles like a duck, then it's not transitory inflation."
It's more like a reason to own gold, silver, and commodities…